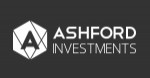 Ashford Investments

Broker Information
Jurisdiction:

Не известно

Regulators:

Founded:

2023
Ashford Investments Quick reference
It's rather bad with the specifics in the section "About Us". There are promises to turn dreams into reality and a story about highly professional employees, but without their photos and names instead of a year of foundation, verification of work experience and registration data.
At the very bottom of the homepage, in small print, there is something that resembles registration data. Teres Media Limited, registered in the Marshall Islands, is called as the owner and technically manager of the site. And one more Masterpay LTD was registered in Baku, the capital of the Azerbaijani Republic. The legal relationship between them is not explained.
Training
Ashford Investments is actively promoting the services of its own education center - its materials are available on the "Academy" tab. The site warns that some materials are available only to owners of real accounts. However, we saw educational materials in the public domain neither in the Russian, nor in the English version of the site.
Trading instruments:
Forex
shares
indices
commodities
cryptocurrencies.
Types of accounts
The site is far from perfect. The main tab "Menu" does not work, the "Account Types" page is not opened, well, it's better to say that the page leads to an advertising text about the excellent capabilities of the company. Moreover, the problem persists in all 4 languages presented on the site: we checked not only the Russian and English, but also the German and Arabic versions.
Only in the "Open Account" tab you can see the registration form with three types of accounts to choose from: Standard, Premium and VIP.
However, you can find out how they differ only by contacting Ashford Investments personally. We managed to find the information only about the minimum deposit amount - it is $ 250 and assurances that the company will accept the transfer not only in dollars, euros or pounds, but also in almost any currency.
The tab "Terms and Conditions", which you are invited to review during registration, also does not contain specifics on the features of the trade, accounts and platform.
Replenishment and withdrawal
You can deposit money in almost any way. Withdrawal is carried out the same way that the deposit is made. Withdrawal is possible only after filling in a special long application form. In our opinion, Ashford Investments wants a lot of data about a bank card: for example, three digits on its back if there is no signature it.
They promise to consider a withdrawal request within 7 days. And in case of positive decision they promise to fulfill the withdrawal within another week.
We could not find data on commissions in the public domain.
Conclusion about Ashford Investments
We are confused by the vagueness of registration data and, especially, of licensing. We do not like the absence of the information about a year of foundation and history of the company in general. We also deduct points for the wrong site and the lack of meaningful information for traders.