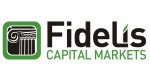 Fidelis Capital Markets

Broker Information
Jurisdiction:

Saint Vincent and the Grenadines

Regulators:

Founded:

2017
Fidelis Capital Markets Quick reference
Fidelis Capital Markets is a forex broker. It works on STP and NDD.
What is STP? This is an automatic entry of orders to the interbank. The broker does not intervene in the transaction process in any way. Its client trades on his/her own behalf. And what is NDD? This is a broader concept that literally means "trading without a broker." The latter makes money in commissions and is not interested in the trader incurring losses. The main advantages of NDD are execution periods of less than 1 second, almost zero spreads, instant replenishment and automatic withdrawal.
However, you should be careful. Many brokers report that they open NDD accounts and use the STP system. But in fact, PR is due to trend concepts.
Fidelis Capital Markets calls for trusting it. This mini-report is useful to you in the independent analysis of the broker.
Fidelis Capital Markets summary
Date of foundation. The broker is owned by Fidelis Capital Markets Limited. It was registered in 2017. Fideliscm.com is 8 years old, however this does not mean that it has been owned by the company all this time.
Location. Legally, Fidelis Capital Markets is located in Saint Vincent and the Grenadines. But in fact, according to the site, it is in Vanuatu. Coordinates: Law Partners House, Kumul Highway, Port Vila, Vanuatu.
Contacts. There are several ways to contact the broker. Call the numbers +65 31635717 (Vanuatu), +65 31635717 (Singapore) and +60 392121910 (Malaysia). Send an email to support@fideliscm.com. And use the feedback form.
Regulation. Fidelis Capital Markets Limited declares that it is registered in the FSA. However, this regulator does not issue licenses to brokers. The site does not provide screenshots of permits.
Awards. The broker claims to have received a number of awards. The first one the company allegedly got in 2013: CIOT Expo called it the fastest-growing forex broker. And the last one announced on the site was in 2016: AtoZ Forex allegedly awarded Fidelis Capital Markets with the title of Best Broker ECN / STP.
Trading terms
Fidelis Capital Markets offers to start trading with a demo account. A virtual $ 10,000 is waiting for a trader here. In order to conclude real transactions in MetaTrader 4, there are three types of accounts to choose from.
Rookie
This is an account for beginners, but also suitable for testing the broker.
The minimum deposit is $ 50, the spread is from 1.5 points, the maximum leverage is 1: 400, the minimum position size is 0.01 of lot.
There is no commission for transactions with currency and gold. And, as for transactions with silver and CFD, you will have to pay $ 7.5.
2. Prime
This is an account for relatively experienced traders. They are expected to have a minimum deposit of $ 100.
What conditions did Fidelis Capital Markets prepare? Spread is from 0.0 points, leverage is 1: 400, minimum position size is 0.01 of lot.
Some more services of Fidelis Capital Markets
We do not live on trading alone. Fidelis Capital Markets offers to invest in PAMM: $ 1,000 is a minimum deposit for available strategies.
The broker also developed a social trading system: it is needed to copy the signals of successful traders.
Feedbacks
Are you in the process of deciding whether to trade or invest with Fidelis Capital Markets? Take into account feedbacks about the broker - scroll down the page below where they are located.
You may have already had experience of working with Fidelis Capital Markets. Share your financial results with readers of the BrokerTribunal.