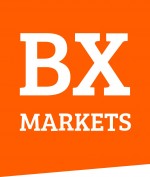 BX-markets

Broker Information
Jurisdiction:

Cyprus

Regulators:

CySEC, IFSC, FSC, DFSA, SCB, FCA

Founded:

2013
BX-markets Quick reference
BX-markets delivers CFDs. The broker offers to trade 100+ CFDs on forex, metals, stocks, commodities, indices, ETFs and cryptocurrencies.
BX-markets lists its advantages:
favorable trading conditions,
quotes of popular instruments,
instant order execution,
customer funds security,
minimum spread.
If you traded with BX-markets, share your opinion about the broker in your feedback. Does the broker meet the expectations?
BX-markets summary
Date of foundation. The broker emphasizes its age. BX-markets allegedly provides services since 2013. That same year the company registered its trademark, launched its own platform and attracted the first customers.
In 2019, according to bx-markets.com, the broker received the "prestigious award" 2019 Best Europe Investment Broker " and reached 400,000+ open accounts.
Location. BX-markets reports that it was registered in Cyprus. The registry number is unknown, but there are coordinates: 4, Sofias Tsirou, Lemesos District, 3021, Cyprus.
The BX-markets office is supposedly located in Australia. The broker's staff members can be found at 23, Sturt Street, Melbourne, VIC 3008, Australia.
Contacts. The Russian-speaking support service can be reached by phone +44 (0) 130 23 481 (UK code) and by email support@bx-markets.com.
Regulation. BX-markets reports that it is regulated in six directions. The first license was allegedly issued by CySEC. Its registry search identifier is 154/24. The second license allegedly has the IFSC seal and the number 45/129 / TS / 13 is indicated. In the third one there are FSC abbreviation and C164835812 number. Scan copies are not presented on the site.
BX-markets also claims that its activities are supervised by DFSA, SCB and FCA. However, there are no scanned copies that would confirm that the licenses are real.
Terminal. The broker developed its terminal. The program works in all browsers. What are its parameters? There are uninterrupted trading 24/7, intuitive interface, real-time direct quotes and long-term storage of quotes history, analytical tools and so on.
Statistics. BX-markets brags about the following numbers: 6 years on the market, 450,000+ open accounts, 7 million transactions per day, 300 million dollars of daily trading volume.
BX-markets trading terms
The broker offers to take three steps to start trading: (1.) register, (2.) replenish the account and (3.) start making transactions. We remind you that you can trust money and copies of personal documents (for verification) only to those companies in which you are 100% sure.
BX-markets has developed 3 accounts to choose from: Basic, Advanced and Professional. Customers can count on instant execution of transactions.
Basic. This account requires a deposit of $ 500 or more. A trader can work with a leverage of 1: 100.
Advanced. The client will have to pay $ 1,000. The broker promises to trade with a leverage of 1: 500, cryptocurrency trading and deposit insurance.
Professional. And this is the most expensive account - it costs 10,000 dollars. BX-markets offers a leverage of 1: 500, cryptocurrency trading, deposit insurance, deposit protection and round-the-clock support.
On the bx-markets.com website the broker updates economic news. Analytics, calendars and training materials are not provided.
Feedbacks about BX-markets
Have you traded with BX-markets? Tell your colleagues about your experience. Is it positive or negative? Your feedback will be useful to existing and potential customers of BX-markets.