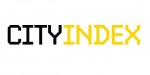 City Index

Broker Information
Jurisdiction:

United Kingdom

Regulators:

ASIC, FCA

Founded:

1983
City Index Quick reference
This broker is represented as a company that provides traders with the opportunity to execute transactions with the help of CFDs. In addition, the company offers access to the Forex market and financial betting. Clients can trade in currency pairs, indices, commodities, cryptocurrencies and other types of trading instruments. Traders' funds are kept on separate accounts.
City Index summary
Date of foundation. According to the information provided, the broker has been operating on the market since 1983.
Regulation. City Index trade name belongs to the GAIN Capital UK Limited trading company. The organization is regulated by the FCA.
Location. The company gives the following legal address on the website page: Park House, 16 Finsbury Circus, London, EC2M 7EB, UK.
Contacts. If a potential trader needs to contact technical support, he/she can use the live chat service. Clients can write a message about any issue or situation. In addition, traders are provided with the following phone number: +44 (0) 8453550801. The support service works 24/5, according to the information provided.
Terminal. Potential traders can execute trade transactions using the Metatrader4 platform. You can download the terminal to any device directly from the company's website. In addition, separate terminals are provided for spread betting and CFD trading.
City Index trading terms
To start trading with the company, a potential client goes through the registration procedure. This process allows you to create a personal account. To do this, a trader clicks on the "Create an account" section. After that, you must specify the following information in the fields of the registration form: country of residence, name, date of birth, e-mail address, contact phone number, password. Also, potential traders give answers to additional questions, completing the registration process.
Types of trading accounts
Clients open accounts depending on the type of chosen trade. Thus, the company offers an account for spread betting, forex trading and CFD transactions. In addition, novice traders are offered to open a demo account. Forex trading refers to a separate customer account option. Traders from the UK are advised to pay attention to spread betting, since there is no capital gains tax.
Broker City Index supports three types of accounts and three classifications of traders, each of which corresponds to improved trading conditions. Apart from three different types of accounts, City Index broker has three classifications of traders. Trader's account is the classification for retail traders by default. Upgrading to Premium Trader is only by invitation. It is based on activity and is a token of appreciation. The owner gets the opportunity to contact the account manager. In addition, the trader has an account that provides access to the best trading conditions.
However, there are certain criteria that must be fulfilled first. These criteria include a minimum trading volume for a specified period of time, a portfolio of financial instruments that exceed £ 500,000, and knowledge and experience with leveraged products. According to the information provided, a trader must meet two of the three requirements to become a professional trader.
Account replenishment and withdrawal of funds
According to the information provided, deposit and withdrawal methods are limited to bank transfers, credit / debit cards and PayPal.
No minimum deposit is required, but it is recommended to deposit £100. The minimum amount of withdrawal is £ 50, the maximum online transaction amount is £ 20,000 per transaction. Credit / Debit Cards are limited to £ 20,000 per 24 hours. City Index does not charge transaction fees, but third party fees may be charged.
Feedbacks about City Index
Trading in financial markets is always associated with a high level of risk. So, novice traders may analyze the current situation incorrectly, which will subsequently lead to a loss of funds. Potential clients should consult with a financial expert. The help of a highly qualified specialist will allow you to pay attention to important nuances and minimize risks.
It is important for potential traders to be aware of the latest feedbacks from other clients regarding working with a new broker. You may have previously worked with City Index broker. Please write a comment and rate the service from 1 to 5. By leaving your feedback, you participate in the compilation of the BrokerTribunal rating. The broker list will allow clients to start trading with promising companies.