GCash Quick reference
GCash is a Philippine mobile wallet that has been in existence since 2004. It offers a variety of convenient online services and services for making purchases online, in online stores, paying bills, performing various transactions, topping up mobile phones or banking services without visiting a bank branch. It is regulated by the Bangko Sentral ng Pilipinas.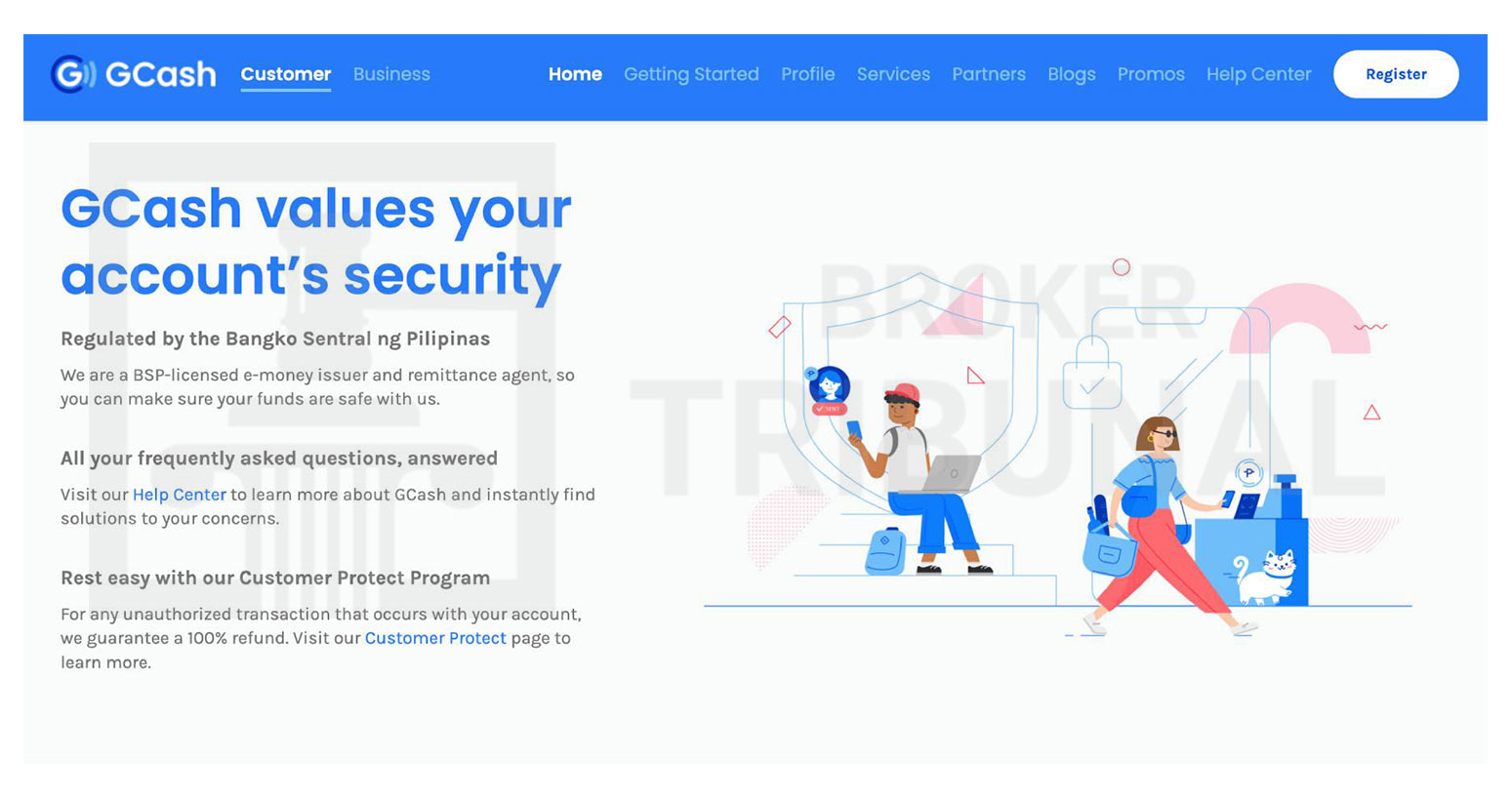 According to the creators' statement, the wallet has a high rating, with a total of 55 million registered users and 4.5 million trading partners as of today.
According to information on gcash.com, the mobile wallet has won numerous awards from 2010 to 2021, such as:
Best IMT program - Mobile Money Transfer Awards 2010,

Best initiative to expand access to financial services (SAP Disbursement initiative) - The Asian Banker 2021,

Best digital campaign (#FightCOVID19 campaign) - The Asian Banker 2021.
The mobile wallet "Gcash" has a mobile application created for Android and IOS, which needs to be downloaded, installed, and registered.
To contact customer support, you can go to the support center section on the website or chat with Gigi in the chat tab if the user cannot find an answer to their question.
List of currencies supported by GCash

The Philippine peso is the primary currency for using the mobile wallet.
If you wish to receive or withdraw funds in another currency or make a transaction, "Gcash" offers conversion from peso to another currency and back.
There is also the possibility of purchasing cryptocurrency through GCash. Funds can be deposited from the account to the cryptocurrency exchange for buying and selling digital assets.
Gcash wallet features
Thanks to the use of the GCash application, purchases with QR codes have become much more accessible. You can buy goods in online stores, pay bills, utility bills, buy movie tickets, pay for online games, etc.
Money transfer is also possible using the mobile wallet to such systems:
Mastercard/Visa;

Western Union;

RCBC;

MoneyGram;

7-Eleven Barcode;

BPI;

UnionBank;

PayPal.
The company offers cooperation with more than 72,000 ATMs and partner GCash retail locations nationwide, making it safe and easy to withdraw funds from a client's GCash account.
Customers can top up their GCash wallet using mobile banking, debit or credit cards, PayPal, or cash.
It is possible to purchase a "GCash" card, which can be ordered through the app. To receive it, verification is required, and then the GCash card will be available for ordering.
The gcash.com wallet offers to store deposits with an interest rate of 8% per annum on the average daily balance and 4% per annum on the first 200,000 pesos.
It is also possible to obtain a loan and perform all transactions without any fees.
GCash provides a loyalty and rewards program. An additional reward system has been developed for partners, which offers $1 for each referred user.
Reviews of GCash
Since the wallet is Filipino, it does not support users from all countries. Therefore, some negative comments state that users cannot register due to the absence of their country in the app. Most of the reviews are positive since the wallet has many convenient features.
Conclusion
GCash is a Filipino mobile wallet from 2004, regulated by the Bangko Sentral ng Pilipinas, offering a variety of payment and transaction services through a personal mobile app without visiting a bank branch.