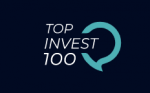 Top Invest 100

Broker Information
Jurisdiction:

Marshall Islands

Regulators:

-

Founded:

2013
Top Invest 100 Quick reference
CFDs are popular among traders. Firstly, one account provides access to a huge number of instruments. And secondly, you can trade with solid leverage.
Top Invest 100 represents the CFD market. The broker offers to trade in contracts for currency, indices, metals, energy, futures and stocks. Leverage is 1: 400.
Top Invest 100 summary
Date of foundation. Top Invest 100 has been providing services since 2013, as it is stated on the website. The broker operates under the wing of AAA Global LTD.
Location. AAA Global LTD is registered in the Marshall Islands. In the register there should be indicated the number 103194 and the coordinates of Trust Company Complex, Ajeltake Road, Ajeltake Island, Majuro, Republic of the Marshall Islands, MH 96960.
Trust Company Complex is an offshore company, but the broker states that its office is located there and there is a working staff there.
Contacts. Top Invest 100 support team answers questions in writing. For communication, the email support@topinvest100.com and online chat are provided. There is nowhere to call.
Support is supposed to be available 24/7.
Regulation. The document "Terms and Conditions" says that the Top Invest 100 operates "in accordance with the laws of the Republic of the Marshall Islands". However, there is no state body to regulate brokers. There is a private PIPSEC, it issues certificates for money. Top Invest 100 does not have a PIPSEC certificate.
Terminal. The broker offers to conclude transactions in the popular MetaTrader 4 terminal. The company left links to download the program and access to it in the browser.
Top Invest 100 trading terms
The broker has developed 3 accounts: real, demo, islamic.
Real. Top Invest 100 reports that there are several types of real accounts. However, the broker does not specify them. All that is known is that accounts are individual and are suitable for investors of different levels. They should be customized. At this point the information is exhausted.
Demo. The broker offers this account for practicing and experimenting with trading strategies. However, the broker does not say how much virtual dollars it is willing to contribute.
Islamic. You can go to this account from real account. Trading here occurs within Sharia: customers do not pay commissions, interest and fees. The remaining conditions are unknown.
Top Invest 100 insists on verification. This means that the user must provide scans of documents. The broker expects to have copies of a driver's license, passport or official identification card at its disposal. The company also requires confirmation of the address: a utility bill, bank statement, rental or mortgage agreement are suitable for it.
An account can be replenished in two ways: by card or by bank transfer. Money is supposedly credited immediately. The broker also reports that it does not have hidden commissions and fees for depositing funds.
You should withdraw earnings according to a special scheme. So, the amount that is equivalent to the deposit will be returned to the same source of funds. Top Invest 100 promises to send the remainder of current balance by bank transfer.
Partnership is another way to collaborate with a broker. The latter offers to register users on its site topinvest100.com and earn commission payments for transactions. Top Invest 100 does not disclose a reward scheme.
Feedbacks about Top Invest 100
Have you collaborated with Top Invest 100? Have you gained positive or negative experience? Share it in your feedback.